Black Magic Cat's sire, WR This Cats Smart, has an outstanding performance record earning $236,514. He was a finalist in 24 major aged events. He has sired offspring with earnings of over $6,000,000. Her dam, Doc O Lilly, an own daughter of Doc O'Lena has produced NCHA money earners of $120,000.
Her great breeding, combined with excellent conformation and disposition, should make her a top producing mare for any performance discipline. Check out her 2014 foal, Cat Smart Boonsmal, on our website.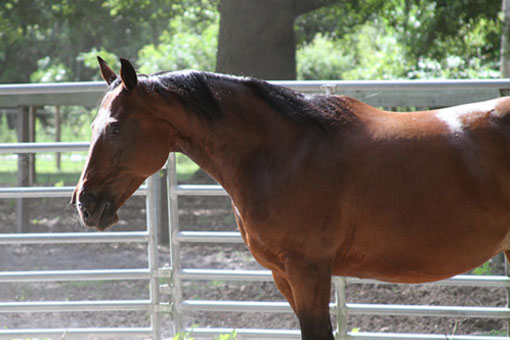 See what others are saying about Hodges Horses
Kirsteen Haley-Nettles says:
"I have three from the Hodges and I know mine are going far in reining and whatever discipline I choose ! They breed for good minds and athleticism ! They stand behind there horses 100% because they love them as family and want to find the right homes for there babies . I can't say enough about them ! I love them and everything that comes from them , just wish I had lottery money to quit working and buy what they to show it full time and show the world. Annette Johnson Hodges , pep is on her way for you and chi chi is right behind her . Will McLain is helping us now so you will see some of your babies become champions ! I feel it in my soul"